---
Informasi:
♪ Movie: Dragon Tiger Gate
♪ Chinese: Long Fu Mon
♪ Director: Wilson Yip
♪ Writer: Yuk Long Wong (comic), Edmond Wong (screenplay)
♪ Producer:
♪ Cinematographer:
♪ Release Date: July 27, 2006 (Singapore)
♪ Runtime: 98 min.
♪ Language: Cantonese
♪ Country: Hong Kong
♪ Genres: Action, Drama
♪ Score: 6.2/10 ( IMDb )
INGIN PASANG IKLAN ANDA DISINI..?
Bercerita tentang Dragon (Donnie Yen) dan Tiger Wong (Nicholas Tse) yang merupakan orang asing. Dragon membuat sebuah perusahaan dengan sekelompok preman lokal, sedangkan Tiger menjalani hidup yang lurus seperti anak panah. Tapi dijalan mereka bertemu ketika anak buah Dragon memegang upacara geng di sebuah restoran lokal. Tiger yang merupakan pelanggan di restoran tersebut menjadi objek yang diolok-olok dan segera saudara-saudara yang lain ikut keluar. Tapi, ketika Tiger and Dragon menyadari bahwa mereka lahir dari guru seni bela diri yang sama, mereka bekerjasama untuk melakukan sebuah pertempuran.
Cast:
♪ Donnie Yen – Dragon Wong
♪ Nicholas Tse – Tiger Wong
♪ Shawn Yue – Turbo Shek
♪ Louis Koo – Shibumi (Voice-over)
♪ Ella Koon – Lousha (Voice-over)
♪ Yuen Wah – Wong Fuk Fu
♪ Dong Jie – Ma Xiao Ling
♪ Li Xiao-ran – Lousha
♪ Wong Yuk Long – Master Qi
♪ Vincent Sze – Fan
♪ Wong Yuk Long, the creator of the Hong Kong manhua Oriental Heroes, makes a cameo appearance as Master Qi.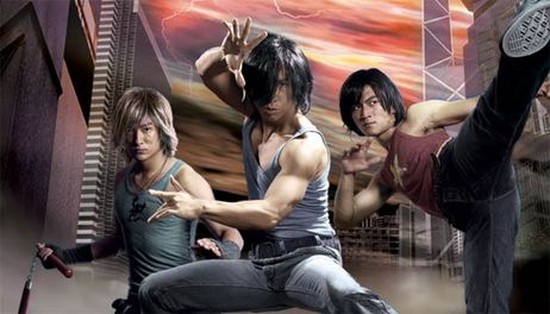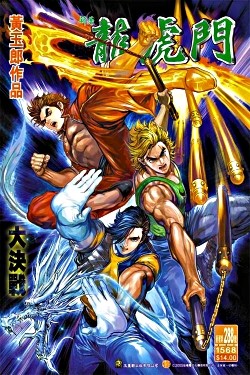 Info Video:
♪ Credit: Cinemaindo
♪ Format: MP4
♪ Convert and Upload by Ainul-kun

---
---
---
Dragon Tiger Gate (2006) Bluray
Video Rusak ? Lapor dengan berkomentar di Post ini atau PM Saya >> Klik Disini . Mohon Kerja Samanya
---
---
---
Terima Kasih sudah mendownload di Shinokun
Dragon Tiger Gate (2006) Bluray Subtitle Indonesia , donwload Dragon Tiger Gate (2006) Bluray Subtitle Indonesia , download anime Dragon Tiger Gate (2006) Bluray Subtitle Indonesia , anime Dragon Tiger Gate (2006) Bluray Subtitle Indonesia , download anime mp4 , mkv , 3gp sub indo , download anime sub indo , download anime sub indo Dragon Tiger Gate (2006) Bluray Subtitle Indonesia