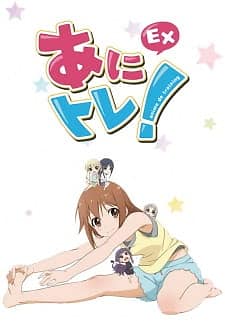 ---
Cewek yang ngajarin olahraga yang baik dan benar kepada penonton.
• Anime de Training! EX · あにトレ!EX •
♪Type: TV
♪Aired: Oct 13, 2015 to Dec 29, 2015
♪Episodes: 12
♪Status: Finished Airing
♪Producers: Earth Star Entertainment, Rising Force, F.M.F
♪Genres: Comedy, Sports
♪Duration: 3 min.
♪Rating: PG-13 – Teens 13 or older
♪More Info: My Anime List
♪Credit: AnimEncode | IndoAnime.tv | Animefans.id
♪Format: MP4
♪Convert and Upload by Ainul-kun
---
---
---
Bagi yang kesulitan lewatin sht.io bisa klik Link Alternatif yang telah tersedia untuk didownload (isinya adf.ly masuk ke link Solidfiles).
Video Rusak ? Lapor dengan berkomentar di Post ini atau PM Saya >> Klik Disini . Mohon Kerja Samanya
---
---
---
Terima Kasih sudah mendownload di Shinokun